Juno Isles Civic Association is the homeowners association of Juno Isles. Established in the early 1960s and located between U.S. 1 and the Intracoastal waterway in North Palm Beach County, Florida, Juno Isles is a thriving community of over 330 homes.
Don't miss the following 2023 JICA events:
November 16th: Annual Meeting
December: Community Holiday Picnic (Date TBD)
December: Holiday Lighting & Decorating Contest (Date TBD)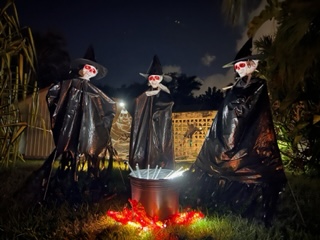 Thanks to every household that decorated their yard for Halloween this year!  There were quite a few beautiful, as well as spooky, displays. Congratulations to the following three lucky winners who will receive $50.00.  If you haven't gone around to see them for yourself you should.  Click on "Continue reading" to see more photos of some of the scary sights around our community.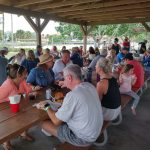 Thanks to all the JICA residents who came out for the 2022 community picnic held at Carlin Park in the Laurie Schobelock pavilion on December 3rd! We had a great turnout with a great meal catered by Doris Italian Market, ice cream, beer, wine, soda, popcorn, snow cones, cotton candy, … Continue reading →
THE BOAT OWNER'S ASSOCIATION
The Juno Isles Boat Owner's Association is separate from JICA.
The Juno Isles Boat Owner's Association owns and operates the lift on the canal in Juno Isles. Learn more