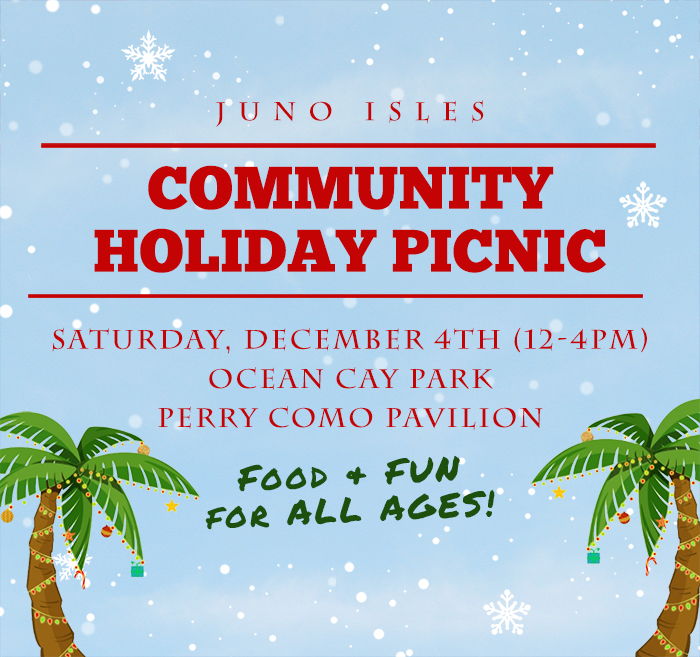 Don't miss the community picnic!
This year's Juno Isles picnic year will be held this Saturday, December 4th at the Perry Como Pavilion at Ocean Cay Park from 12-4PM.
Food will be catered by Park Ave BBQ from 12-3PM and will feature ribs, chicken, pulled pork, chicken wings, hot dogs, cheeseburgers, coleslaw, mac n cheese, and beans
A variety of drink will be available including beer, wine, water, and soda
Loxahatchee Ice Cream Co. will be serving 10 flavors of ice cream with 6 toppings
Cotton candy, snow cones, and popcorn will be available
Kids can enjoy 2 bounce houses
We hope to see you there for some great food and fun!