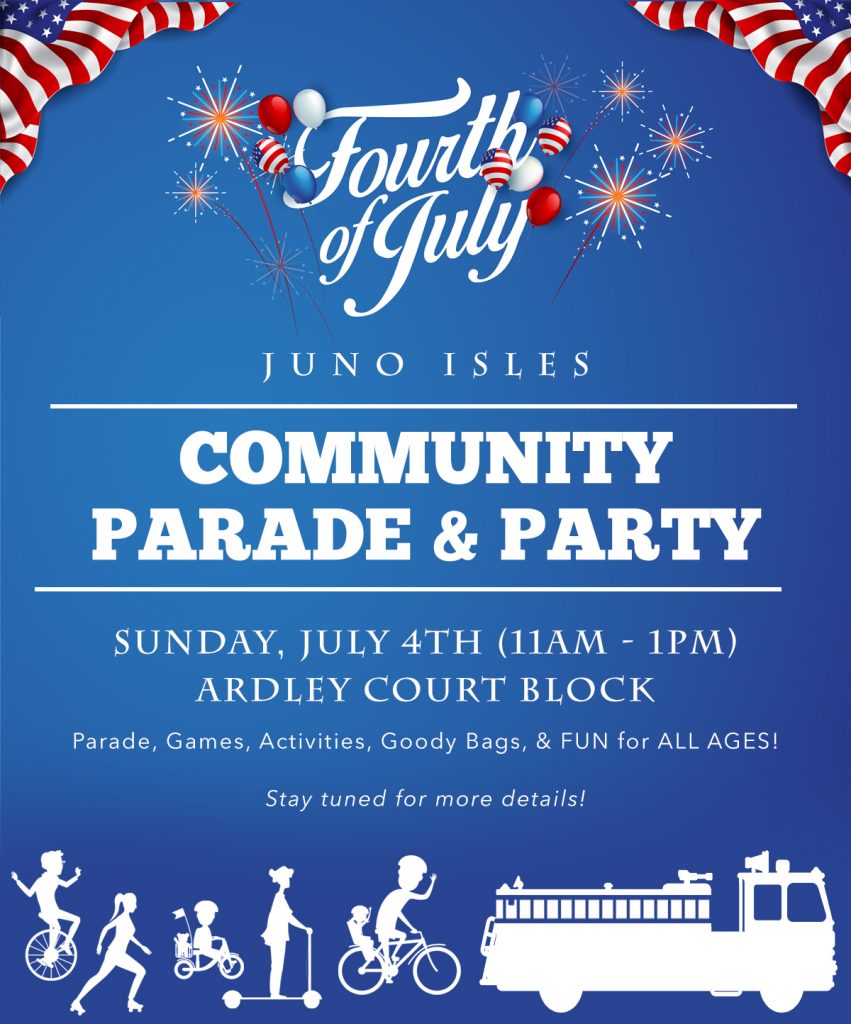 July 4th Community Parade
Calling all Juno Isles Residents! Bring your bike, wagon, stroller, roller skates, unicycle, walking shoes, or any other non-motorized contraption and join the Juno Isles Civic Association, the Palm Beach Sheriff's Office, and the Palm Beach County Fire Department in a Fourth of July community parade around the Ardley Court block!
The parade will begin at 2024 Ardley Court at 11AM followed by games, activities, and goodies! We're looking forward to our community coming together for a fun time for all ages! Stay tuned for more details. We hope to see you there!